Male spot
The days when male grooming was considered a taboo are long gone. Nowadays male grooming is considered a must for every man that wishes to attribute added value to his professional and social image.
This is why we decided to create a separate space for our gentlemen's clients' hair and nail treatments. Similarly to the philosophy of the rest of the salon, the gentlemen' s space shares the same sophisticated mentality, professional services and high end product lines, only slightly different to meet their male aesthetics.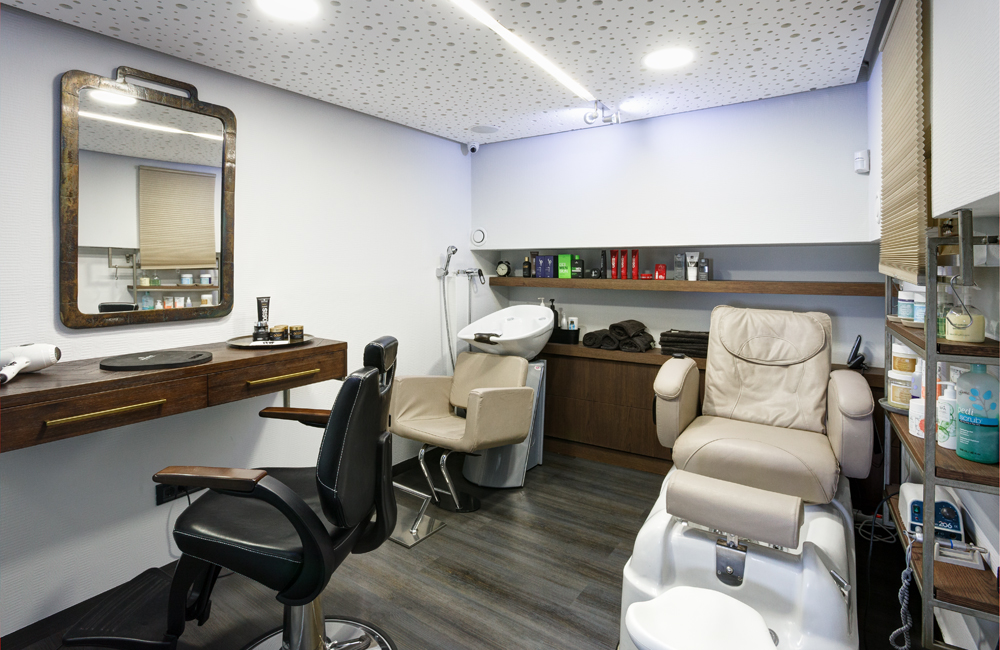 A stylish self-presentation positively affects not only our self-image but also our overall mood. In Fusion you will find the professional grooming care that will enhance your image and lift your mood.
Services
• Male haircut.
• Hair styling.
• Beard and moustache grooming.
• Hair dye (white hair dye in your previous natural color).
• Eyebrow grooming.
• Manicure.
• Pedicure.
Best available products!
Osis+ products, the premium product line of Schwarzkopf are being used by our beauty experts to achieve creative, super stylish looks.
Σειρά περιποίησης μαλλιών SEB MAN (PROFESSIONAL SEBASTIAN), Styling & Grooming από τη Wella.
Σειρά περιποίησης μαλλιών SYSTEM, από τη Wella.