CND™ Marine SPA Pedicure™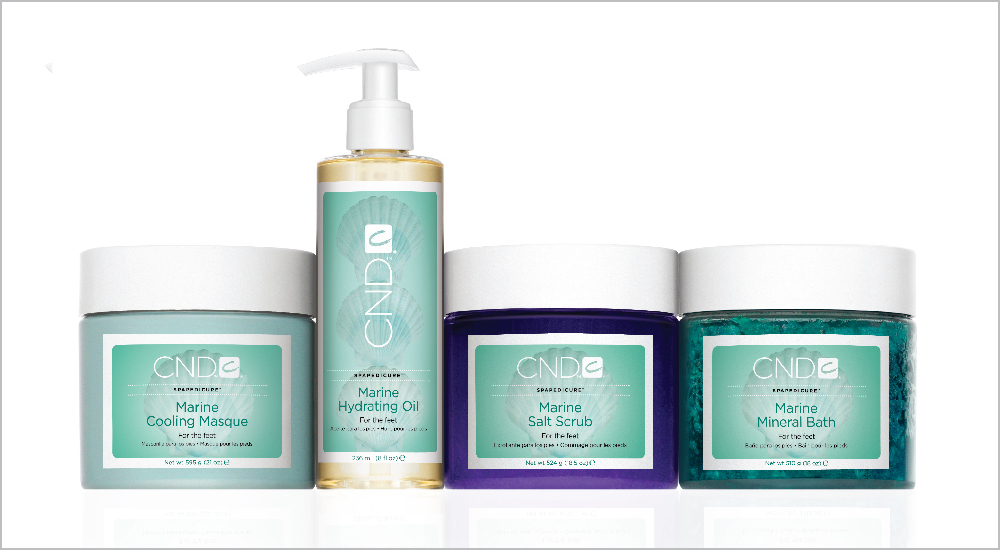 Marine Mineral Bath
A stimulating, feet bath cleanser that reduces inflammation, removes unpleasant odours and softens the feet.

Marine Salt Scrub
A rejuvenating peeling with sea salt that smooths and moisturizes the skin, adding health and glow.

Marine Cooling Masque
A cool foot mask with mineral clay, moisturizing sea extracts and herbs for soft, rejuvenated feet.

Marine Hydrating Oil
A lightwear, scented moisturizing oil, that leaves the skin soft and oil free.


CND™ Εarth SPA Pedicure™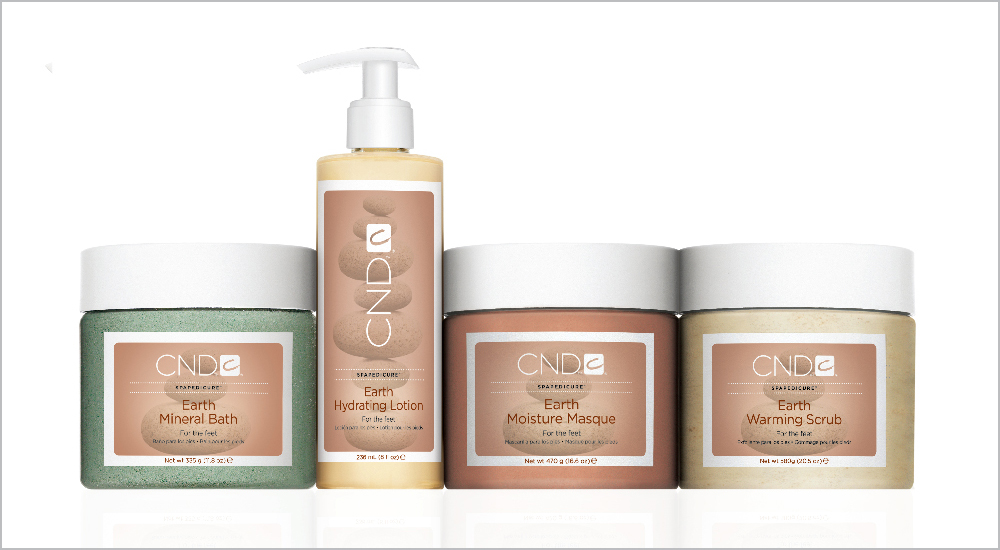 Earth Mineral Bath
Relaxing, effervescent mineral salts for clean feet without unpleasant odours.

Earth Warming Scrub
Heating feet peeling with raw sugar and A.H.A. (Alpha Hydroxy Acids) that ezfoliates, shines and smooths the skin.

Earth Moisture Masque
A protective feet masque with volcanic clay, enhanced with moisturizing vitamins and metals, for the conservation of the softness of the skin.

Earth Hydrating Lotion
Soothing, moisturizing lotion, rich in vitamins and metals. It protects the skin leaving it feeling silky.